Planning travel and selecting the location for your next travel is very challenging and when it comes to the month of February, there are many options to choose from. February is the month of love and romance and is one of the most convenient times for traveling. Starting from the rose day to Valentine's day, this month is full of romance and excitement. And what is the best way to celebrate than traveling? Here is the list of best places to visit in February.
Treat your beloved with the best gift of traveling. Spend time with your love and celebrate Valentine's day with the blast.
In this list, we have mentioned some of the most loved and best holiday destinations in February that you must check out if you are planning to travel.
Best Places To Visit In February | 2020 Updated List
There are many places around the world that are at its best in the month of February. As this is the most romantic month of all, there are many places that fit well with the mood. This list of best places to visit in February is prepared after conducting serious research.
Are you considering to travel this Valentine? 
If yes, this is the perfect list of holiday destinations for you this Valentine. scroll down to find this list.
Lapland, Finland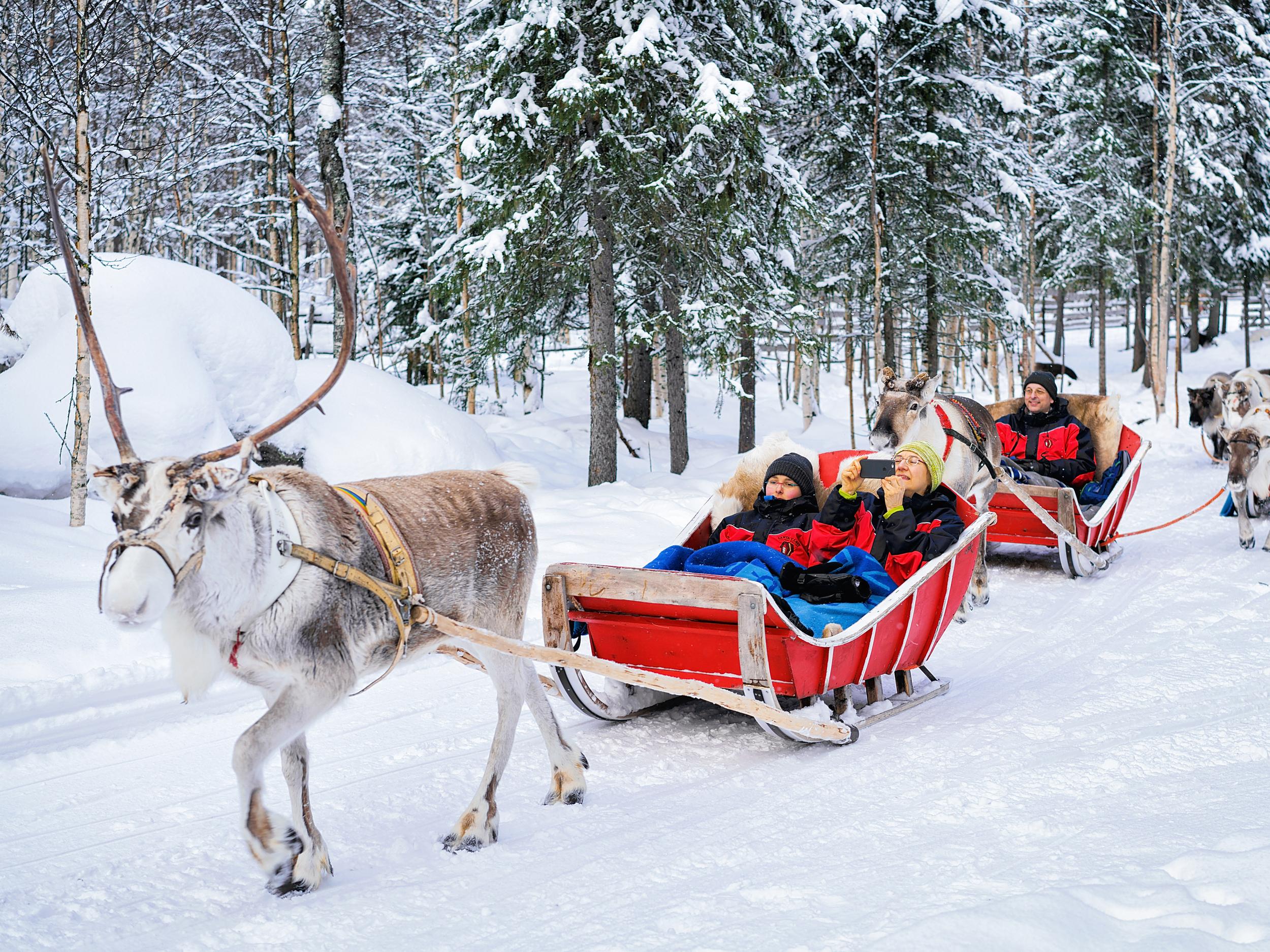 Valentine is the best time to celebrate love and romance, this is the reason why most of the people find traveling in February, the best idea. According to travelers and our research, Lapland is considered as one of the best places to visit in February in Europe. This place located in Finland is the world's only place with a wooden cable car running over the slopes of Yllas Ski Resort. This is also a perfect destination for the fitness freaks who are addicted to the gym.
Things to do in Lapland 
Fat-Biking across Yllas National Park's stark-white scenery.
Go For a Sauna Gondola.
Visit Snow Village – The hotel made of snow.
Enjoy snowmobiling.
Go Dog-Sledding | Lapland Safari
Long walk to explore beauty of the place.
Sight-seeing to explore elusive and stunning views at Lapland.
Restaurants in Lapland You Must Visit 
Nili Restuarant
Laanilan Klevari
Ravintola Pirkon Pirtti
St. Petersburg In Russia | Best Places To Visit In February
Russia is one of the most loved holiday destinations across the globe. When it comes to traveling in February, you must consider visiting St. Petersburg. Not only it will tickle the nerve of romance among you but is also known for being a center of art and philosophy. A perfect snowy destination for your Valentine celebration, St, Petersburg is one of the best places to visit in Valentine.
Things to Do in St. Petersburg, Russia 
Visit the State Hermitage Museum
Check out the Church of the Savior on Spilled Blood
Visit Peterhof Palace
Visit Saint Isaac's Cathedral
Explore Peter and Paul Fortress
Restaurants in St. Petersburg Russia To Enjoy Delicious Meal 
Schengen
Francesco
Severyanin
Must Read – Best Places To Visit In India During December. 
Mendoza In Argentina
Argentina is one of the best places to visit across the globe. If you are planning to travel to celebrate Valentine's day, Mendoza in Argentina is the best holiday destination. Every corner of the city is seductive. Being a hub of wine and grilled food, this place is one of the most romantic destinations across the world.
Things to Do In Mendoza, Argentina
Visit General San Martin Park
Explore Cerro de la Gloria
Visit Plaza Independencia, Mendoza
Explore Mercado Central
Explore Mendoza Zoological Park
Restaurants to Visit In Mendoza 
Azafran Restaurant
Anna Bistro
Fuente y Fonda
Ibiza, Spain
February, as we mentioned above is one of the most romantic months of the year. Ibiza located in Spain is counted among the most beautiful and romantic destinations in Spain. Perfect for all the party lovers, Ibiza is the one place where you can celebrate Valentine's day with a bash. Love to drink? Ibiza serves the cheapest drinks. Ibiza is counted among the budget holiday destination across the world. So, if your budget is restricting you to travel this February, Ibiza is the perfect place for you.
Things To Do In Ibiza, Spain
Visit the sandy beach of Platja d'en Bossa
Take a walk at Cala Comte
Explore Cala Benirras
Cala d'Hort
Cala Salada
Explore Hippy Market Punta Arabi
Restaurants in Ibiza to Enjoy Delicious Meal 
Sushimi
Mariner
Loveat Ibiza
Ibaraki In Japan
Japan is famous for many things. Ibaraki is the one place that you can pick when it comes to traveling in February. If you are looking for places to visit in February, during Valentine's week, there is no other place than Ibaraki in Japan that you must consider.
Home to many stunning and beautiful places, Ibaraki has a lot to offer to travelers. Located in the North-east of Tokyo, Ibaraki is a perfect holiday destination for February.
Things To Do In Ibaraki 
Visit Hitachi Seaside Park
Explore the lush green Mount Tsukuba
Visit Kairakuen
Fukuroda Falls
Explore Aqua World
Restaurants in Ibaraki You Must Visit 
Genki Sushi
Gyu-Kaku
CoCo Ichibanya
Must Read – Best Places To Visit In Rajasthan, India! 
Rangiroa In French Polynesia | The Island Hub
Rangiroa is one of the best places to visit in February. Located in French Polynesia, Rangiroa is known for many natural features in the world which makes it a perfect place to spend your Valentine's day. If you are fond of the aquarium, this place will be like a paradise for you.
Things to Do In Rangiroa. French Polynesia 
Go Snorkeling & Scuba Diving at Tiputa Pass
Explore Lagon Bleu
Le Lagon Bleu
Avatoru Island
Sables Roses Island
Kia Ora Sauvage Island
Restaurants in Rangiroa To Visit 
Te Mao
Snack Chez LiLi
Snack Puna
Valentine's day is one of the best times of the year. Filled with romance and love, this is a perfect time of the year to travel and spend some time with your beloved. So, don't waste this time and plan to travel across the world. Make your plans for this Valentine's week with this list of best places to visit in February. This list of best holiday destinations is created after serious research and reviews of travelers.
Your One-Stop Valentine's Week Travel Plan Guide!