Delhipedia
The streets of Delhi are famous for all kinds of stuff. When it comes to Delhi, Chandni Chowk is one of the most popular streets in the city in every possible aspect. Be it food, shopping, get-together, street walks, this oldest street is famous for everything.
What is Chandni Chowk, Delhi famous for?
To answer this question, it took us a week and still we decided to divide the answer into different sections. In this article, you will find all about what the food that is famous on this street. Well! Trust us this took us an entire day on street to find the best food joints around Chandni Chowk market.
Chandni Chowk, the name that every Delhi person just loves, and the name that every Indian knows when it comes to Delhi. The street famous for shopping, food, jewelry, in fact, everything has engraved its place in the hearts of many. Make no mistake, Delhi people are really very fond of food and we are too. So, Here are the best food joints that one should try out in Chandni chowk, Delhi.
Jung Bahadur Kachori Vala
They serve crisp hot Kachoris with delicious aloo ki sabji which together taste like something different and highly pleasant to the taste.  The Kachoris are fully filled with ingredients which are rarely seen these days. This place can easily be located near Paranthe vali Gali in Chandni Chownk.
Contact No.:  098916 98995
Natraj Cafe
You will get a different experience in this place located in Chandni Chownk. They serve only 2 things in their menu which are Dahi Bhalla and Aloo Tikki, they are simply lip-smacking. just 50 bucks you need to spent and you will have these tempting dishes.
Contact No.:  098112 08811
Khan Omelette corner
The owner totally knows "Ande Ka Fanda". Just Kidding!!  Not located in a great place as you can't park your vehicle but who cares when you are getting appetizing Omelette. Very different from others and very much tasty. Just try it out once and surely you are gonna love it.
Contact No.:  093126 72644
Kuremal Mohan Kulfi Wala
The most famous ice-cream joint in Chandi Chowk. Well, if we go with the reviews this place make the famous Kulfi in India. Natural flavors plus lots of dry fruits makes the Kulfi simply yummy. Come with your kids to enjoy the Kuremal Mohan Kulfi Vala.
Contact No.: 011 2323 2430
Gole Hatti
If you are craving for authentic Chole Kulche and Khullad Chawal just visit Goli kiHatti. This place is simple and serves the best Chole Kulche in Delhi.
Contact No.: 011 2397 8934
Famous Fried Chicken, Chandni Chowk, Delhi
This place satisfies your Chicken taste buds. You will surely be going to love this place as they cook best Fried Chicken in Delhi and never disappoint you with their taste and service.
Contact No.: 092137 27842
Haji Tea Point
For a perfect breakfast try their dishes which includes delicious sooji ka halwa, poori, sabzi, and omelet toast. Well, there is dessert too which is simply mouth-watering i.e Shahi Tukda.
Here, check the complete menu here
Contact No.: 098101 35786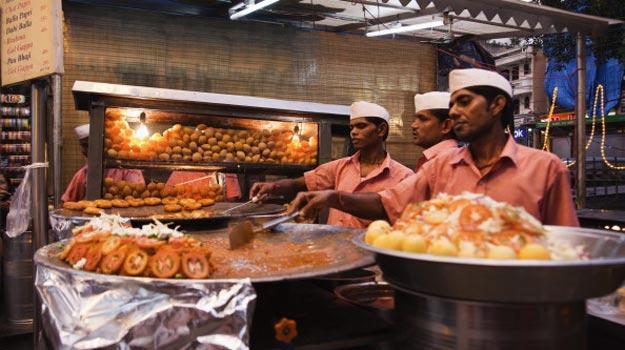 Old Famous Jalebi Wala
Located right in the middle of Chandni Chowk, this place makes the crispiest and irresistible Jalebi. Especially in monsoons season, this Old Jalebi Vala is overcrowded just because of the Jalebi.
Changezi Chicken, Delhi
Based on the best food joints in Chandni Chowk, Changezi Chicken is the place for people who are having spicy-tooth. Must try Chicken Malai Kofta which is totally wonderful.
Contact No.: 070652 75275
Amritsari Lassi Vala
Adding to the list, in summer beat the heat with Amritsari Lassi Vala which makes Lassi in Khullad. Isn't that great and unique? At the top, they garnish Lassi with Cashew Nuts which makes it more tempting and yummy in taste.
Lala Babu Chaat Bhandaar, Chandni Chowk, Delhi
Caving for Chat? Visit Lala Babu Chaat Bhandar make the authentic chaat which simply delicious and mouth-watering. In the evening this place is fully crowded. So, just visit this place with your friends or family to have chat.
Contact No.: 011 2392 1406
Address: Manohar Market, Hauz Qazi, Chandni Chowk, Delhi, 110006
These are a couple of places that you should visit if you happen to go to Chandni Chowk, Delhi. These 11 places are famous and renowned just because of their authenticity and different taste. Whether it is Kulcha or Kulfi, Chicken or Kachori anything you are craving for can easily be available at Chandni Chowk in Delhi. So, tie up your shoes and visit these places in Delhi.
You might also like to read about – 
Golgappa Joints in Chandigarh That Will Tickle Your Taste-Buds.