Co-working Spaces In Chandigarh To Indulge In Your Entrepreneurial Spirits!
Here are some extraordinary co-working spaces in Chandigarh that will help every entrepreneur in the city to reshape their business's future.
Thinking of starting up your own business? Want a space to sit and work as a freelancer? Do not have a budget in lakhs to spend on an office space? Well! Who said anything about that it is a must? With the growing industries, the trend of co-working spaces in Chandigarh is also catching fire. So, if you have a good business idea and are restricting yourself because of no office space, you shouldn't! Take a look at these stunning co-working spaces located in and around Chandigarh that are renowned for their services and office customized office spaces.
Most Stylish Co-working Spaces in Chandigarh
These 6 well designed and organized Co-working spaces in Chandigarh will help you out to grow your business more and more in a positive way.
Spacejam
What makes SpaceJam different from others and different from other co-working spaces? SpaceJam has high-speed internet facilities, world-class meeting rooms, ergonomic seating, optimum work-lightning, and of course the location which can be accessed easily. From simple work desk to flexible desk you can choose anything in this co-working office, fresh designs on walls and nicely decorated with lights and books make this place more comfortable to work.
A flexible desk for 1 person cost Rs.5500 and for a fixed desk, it cost Rs.7000 per month. If you want to have a private cabin then it will cost you Rs.14500 for 2, Rs.29000 for 4 per month.
Contact No.: 098888-82227
Check Prices At – http://www.spacejam.in/ 
Workcave, Coworking spaces in Chandigarh
It is a well designed and established co-working space provider in tricity. Here, you can build and grow your business with peer entrepreneurs, well-going startups, and freelancers. Well, this place has many facilities which include internet, printing machines, 24b hrs access( come and go anytime ), Meeting rooms having including a projector and writeable screen, lockers available to keep your stuff safe, hub manager, and fully equipped pantry. The attractive part of Work-cave is that they organize different events so that all people participate and know each other.
There are 3 plans which include a 24hrs plan which is suitable for a startup team in which you can stay in office as long as you want and this plan will cost you Rs.5000, another one is Hot Desk plan which is suitable for startups or freelancers in which you have timings i.e 10 AM to 9 PM and its cost is Rs.3000, 3rd plan is Night plan, after 8 PM you can stay whole night in office.
Contact No.:+91-8195924888
Check Prices At – http://workcave.in/pricing/
Corporate Business Center (CBC)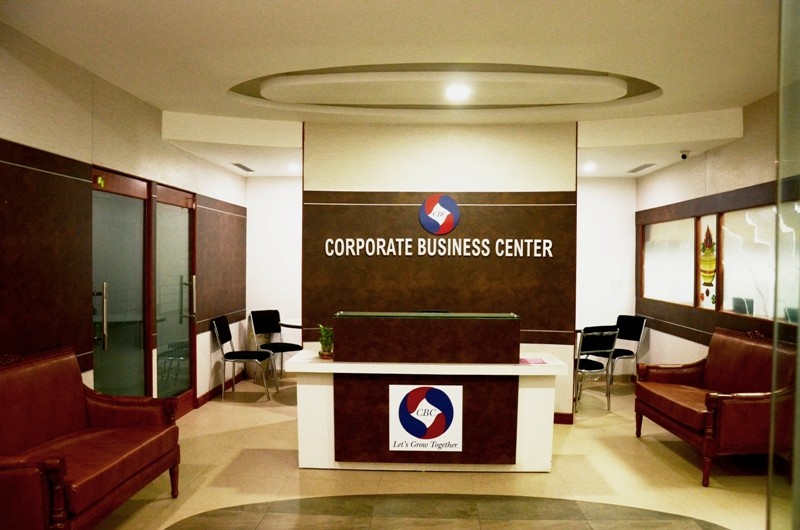 It's a nice place to work with good amenities and a properly organized office at low budget. Just walk in there office with your laptop and start growing your business here with peer entrepreneurs and startups. They take care of every requirement you want in office and whether you want to sit for a whole night or want to work at a particular time, they always make sure you work properly in a relaxed manner. Well, the location is amazing too, it is located at 17 Sector where you have premier brands shop, well-known shops, and major offices. This place is among the most loved co-working spaces in Chandigarh.
Virtual office costs you Rs.5500 per month and Own office costs you Rs.8500 monthly.
Contact No.: 7508981900
Check Prices At – http://www.cbcbharat.com/#
NEXT57
Next57 will promote you to grow your business more and more with their designed spaces and facilities they provide. Entrepreneurs, Freelancers, Startups or major companies are given proper privacy and motivation to do work in a positive and growing way. You can connect to various new startups or companies by attending different events organized by them plus one all-inclusive rate makes the thing easy.
A desk will cost you Rs.6000 per month, Virtual office Rs.2000 monthly, Meeting room Rs.400 per hour, Private Offices for 2 costs you Rs.18,000 monthly, for 4 People Rs.24,000/month, and for 8 seaters it will cost Rs.45,000 per month.
Contact No.: +91-7087550608
Check Prices at – https://www.next57.com/plans
Chitkara Innovation Incubator, A Perfect Co-working space in Chandigarh
Chandigarh biggest co-working space which is spread in 2 offices with total of 6 floors. Their main aim is to motivate and grow new startups and make them successful. Chitkara Incubator is the office space for over 40 startups in Chandigarh with great facilities provided by them. Special facilities provided by them which include Sports room, meeting room, free internet access, and cafe having a different variety of snacks make this place more fun and amazing to work. The main highlight of Chitkara Incubator is that it is an approved startup incubator by Govt. of India- The only one in North after Delhi.
Single seat cost is Rs.4000 and Private cabins for 2 or 4 person starts from Rs.6000 to Rs.40,000 which depends upon your team size.
Contact No.: 089685-90688
Check rices at – http://cuceed.org/our-startup/
INNVO8 | Best Co-working Spaces in Chandigarh
In the whole of Chandigarh, you will not find the office which is designed so beautifully to help and innovate people working there. To make your mood light you can go to the rooftop garden of Innvo8 to relax. They always believe in creating a long-term partnership with entrepreneur, new startups. A well-designed space which has a seating capacity of more than 140+ seats, 2 types of the desk are there – Normal Desk and Premium Desk.
Dedicated desk (be your own boos in office) cost is Rs.8000 per month, Hot desk ( based on first come first serve) is of Rs.6000 per month, Cabin for 2 costs you Rs.24,000 and cabin for 4 is of Rs.48,000 monthly.
Contact No.:  099994-66688
Check Prices at – https://innov8.work/plans/
NOTE: Unfortunately, INNVO 8 Is Permanently Closed! We Will Miss You!
Mentioned above are some of the most renowned and supported coworking spaces in Chandigarh that one would fall in love with while in search of an office space. If only finding a perfect office space is restricting you from growing your business, these coworking spaces located in Chandigarh will solve this problem. Do Not let budget restrict you from growing your dream project.
You may also like to check out –